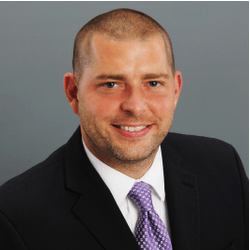 Michael Anzalone
If you are facing serious criminal charges, you'll want New Hampshire attorney Michael Anzalone by your side. Getting the right results for individuals up against a complex legal system is what Anzalone does best. The mission for The Anzalone Law Firm is getting the best possible results for his clients. And he and his legal team will be with you every step of the legal journey.
Michael maintains the integrity of his practice by fighting as aggressively as possible within the lines of ethics. He also vows to put his clients' needs first. His team of lawyers and administrative staff provide a support system for anyone facing legal woes.
Michael obtained his Juris Doctor from the Massachusetts School of Law and is licensed to practice law in both Massachusetts and New Hampshire. He understands the laws in each state and works hard to get results for his clients. With a strong commitment to helping those stuck in a legal bind, Michael established The Anzalone Law Firm to serve all of New Hampshire and Massachusetts in matters relating to criminal defense, personal injury, and family law.
Where you are facing charges for a DUI or assaulting a police officer, Michael and his team can provide you with excellent legal advice. You'll want to contact him as soon as you are charged or arrested.
Michael prides himself in providing his clients with competent, sensitive, and principled legal counsel and representation. He has spent his career helping those facing tough legal challenges. This is why Michael takes the time to get to know his clients and to understand the charges they are facing. He will offer the kind of legal advice you'll need as your case goes before a judge. You can rest assured that he will consider your best interests as he represents you. And he'll explain the charges to you and will be with you step-by-step as your case goes through the legal process.
When Michael takes on your case, you will know that he will use the most effective strategies to help you get a positive result. Going through the legal web can be stressful to anyone. In addition to the charges you are facing, you may also be worried about losing your job, car, house or even your family. Michael and his team of attorneys will help you get your life back on track.
Remember, if you get arrested _ or if you are facing any kind of criminal charge in New Hampshire or Massachusetts _ your first step should be to call an experienced lawyer for legal advice. Don't talk to anyone else about your case.
For Michael, there is nothing more rewarding than getting his clients the legal results that they deserve. He promises to work hard to resolve any legal situation you are facing. The goal of everyone at The Anzalone Law Firm is to help make clients' legal challenges a thing of the past.
If you'd like a consultation, give Michael a call at The Anzalone Law Firm in Nashua, New Hampshire.